I have been following slanelle for some time now, she's one of my favorite paris based bloggers.
I dream about getting together and practicing some of my rusty highschool french.
A self proclaimed hello kitty addict, her style from what i can deduce is usually about smart layering, some rock/urban inspired elements or, for an opposite effect some frilly feminine garments and choice "special" pieces (see skirt below).
She was kind enough to answer a few questions for us: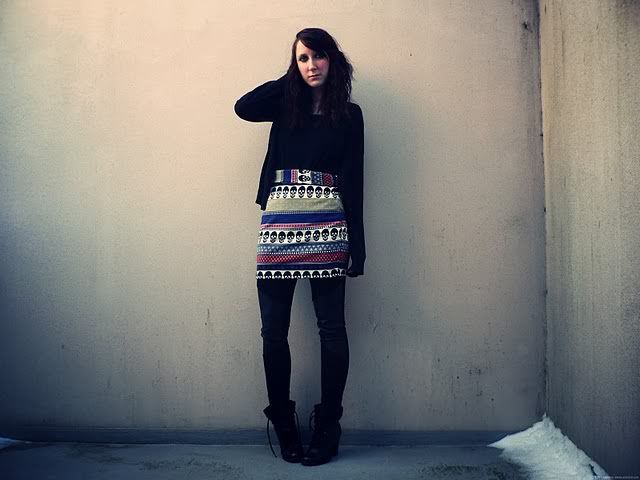 1.When you think about spring style, what comes to mind ?
flower prints! I'm totally in the mood for floral dresses and brogues!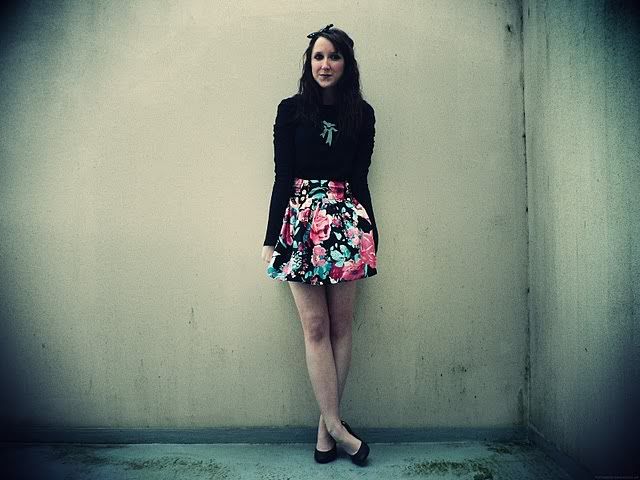 2.When you think about Parisienne style what comes to mind ?
a beret? no, seriously, I picture the typical Parisienne as very chic, with high heels, a blazer, and a very fashionable purse.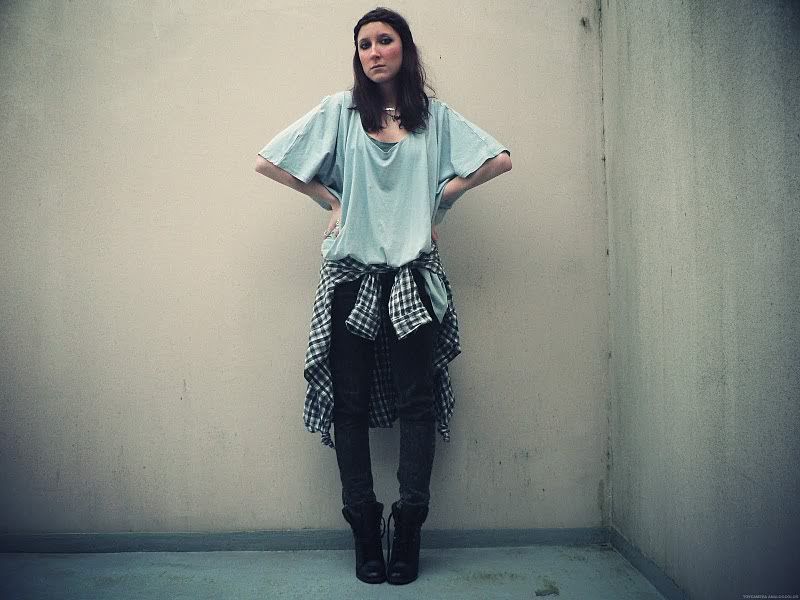 3.Where do you take all your pictures?
I take my pictures on my balcony. I chose this place because it's a white wall and there are no furnitures (that way, the eye can focus on the outfit rather than on the mess in my room)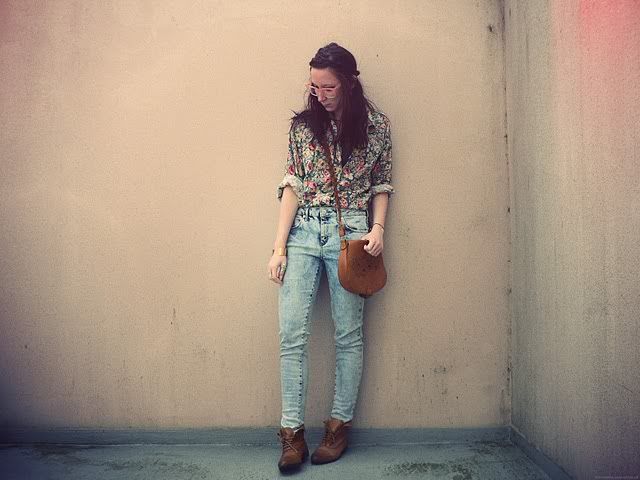 4.What is your "go to" look?
I have two looks that never disappoint : first one : jeans, converses and AA tri blend raglan sweater (i have it in 4 colors), and a beanie to finish the look

second : a large sweater with leggings with cool prints and biker boots.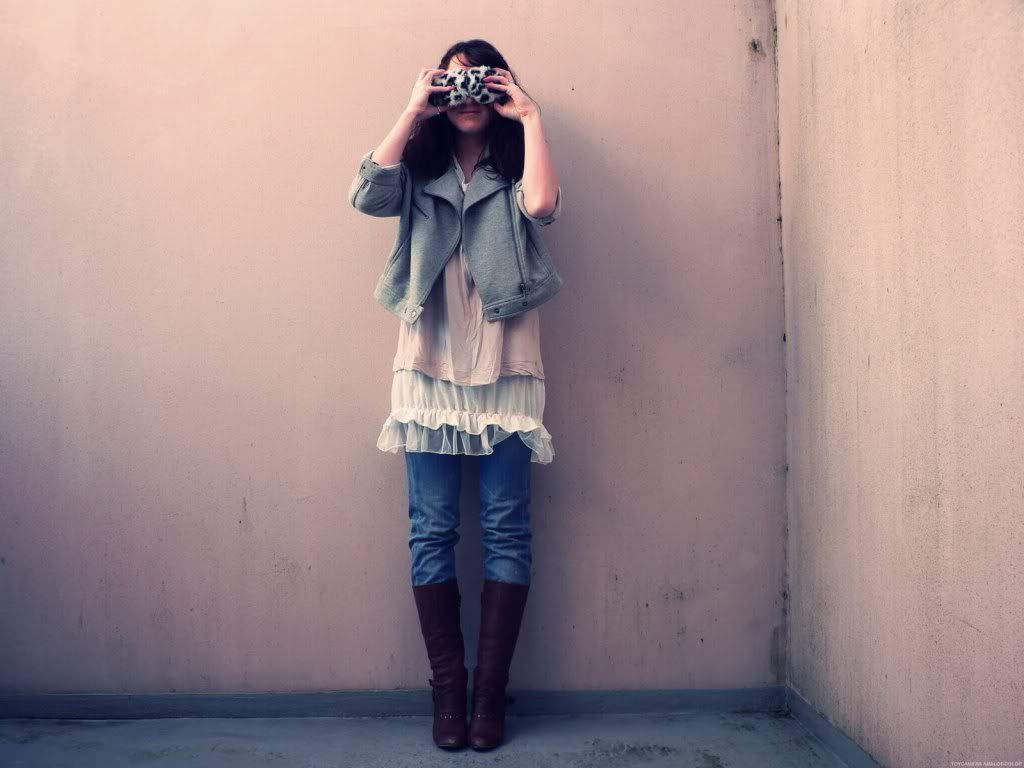 5.What's your inspiration?
I find inspiration everywhere : movies, songs, other bloggers, street fashion, and even my own clothes.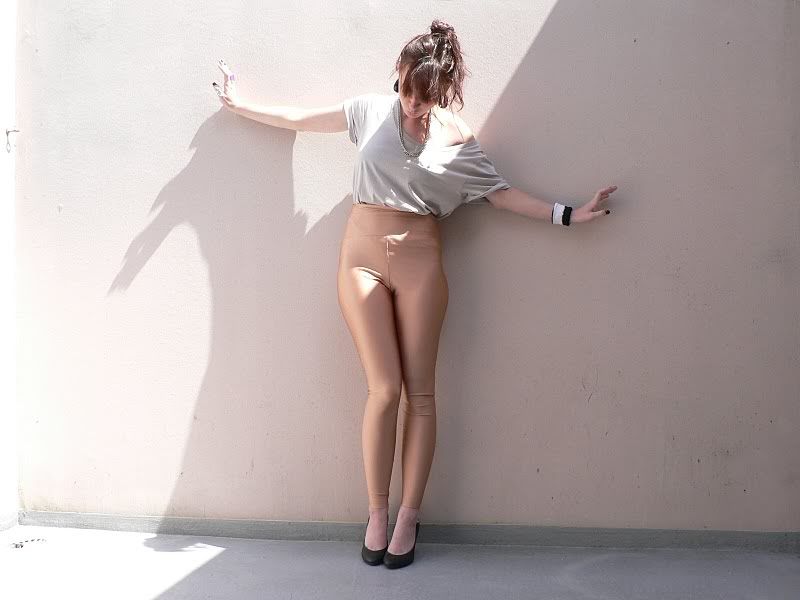 6.What's in your ipod ? what type of music do you listen to ?
I'm really into folk music. I'm playing the guitar, and I like to listen to very calm songs on the guitar. At the moment, I listen to Bon Iver non stop! But sometimes, I'm also in the mood for good pop, like Lady Gaga !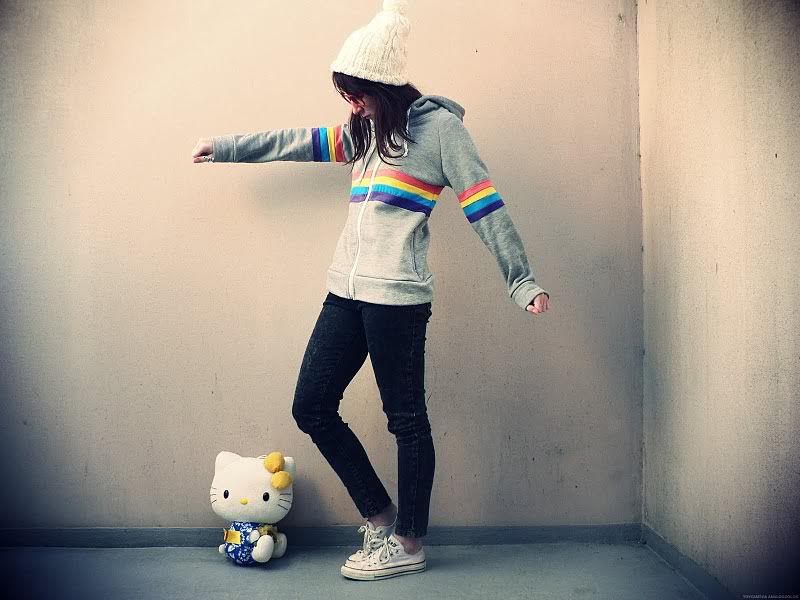 7.In your opinion who is the best American designer?
To be honest, I have no idea! I'm not that much into designers, and i know it can be surprising for someone who has a fashion blog, but i'm more into street fashion than high fashion. The only designer i really love is english : Vivienne Westwood !