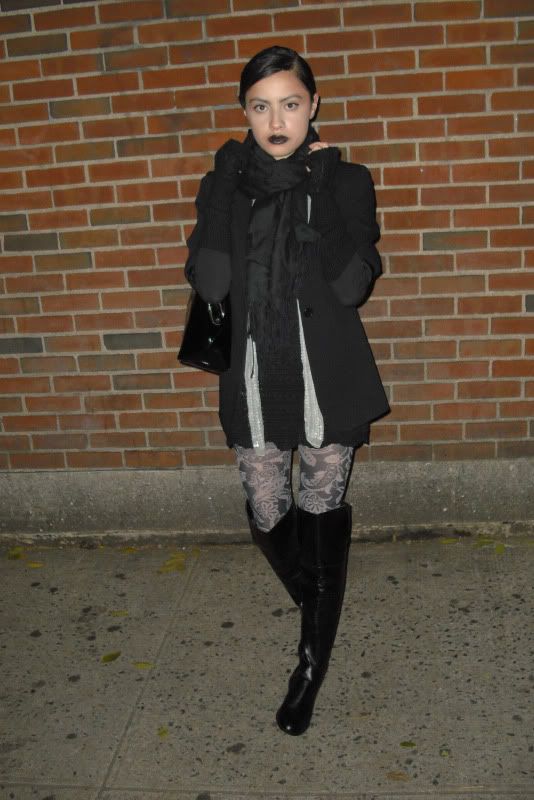 wearing OTK boots from ebay, target tights, eryn brinie sequin scarf, ann taylor blazer and H&M gloves
Haven't posted for so long. I was going through major withdrawals .
Here I am again! At long last!
Going to give a quick update on some stuff going on in my mostly stylish life.
Autumn has settled in nice and comfortably here in NY, I find myself shivering at night.
Life has not been too gentle with me this week but here I am still dressed and trying to look presentable. Looking unkempt can only make me feel worse about my day.

I spent another weekend with the bf. We went to see yet another amazing movie, went to yet another amazing restaurant .
I'm not complaining, I'm a creature of habit and these are excellent habits!

We saw A Serious Man. click here for reviews.
One of my favorite films of the year.
but there is still time ....

We ate at Bruschetteria in the Lower East Side.
Now one of my favorite restaurants ever.
Check those out if you get the chance.

oh and yeah those are over the knee boots.

I've been wanting to post this song for as long as we've had the blog, but now I finally have a look moody enough to warrant this mindf*ck of a song .
Little Girls - VENOM
link found on The Walrus
excuse the language