Here is Laritza ,she has been quite busy with her personal life lately ,
she'll be back soon.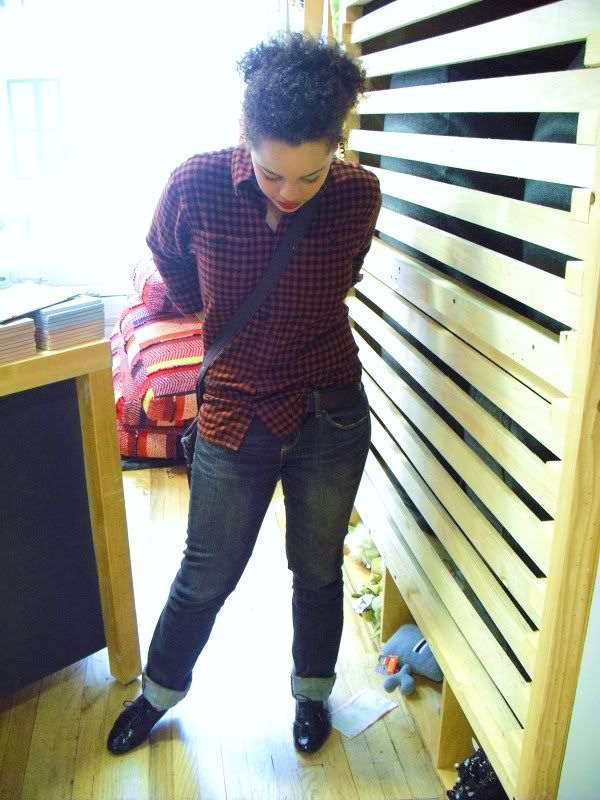 wearing Thrifted flannel shirt and Steve Madden shoes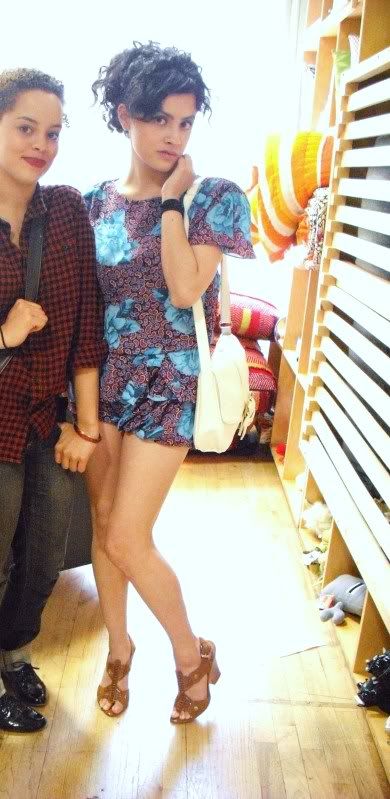 wearing DIY thrifted Dress turned Romper , H&M purse and no. 704b heels
Today we went to the

DIY or Die event at Urban Outfitters

i had told you about . So i thought it was the best moment to premiere my Romper. What do you guys think?
It wasn't too hard but it took some time . I almost messed it up a few times . The dress was thrifted and it was about three inches below my knee so i cut off almost two feet and sewed up the edges . They short legs have a slight bubble look which i made myself and i'm pretty proud of myself for not screwing this up.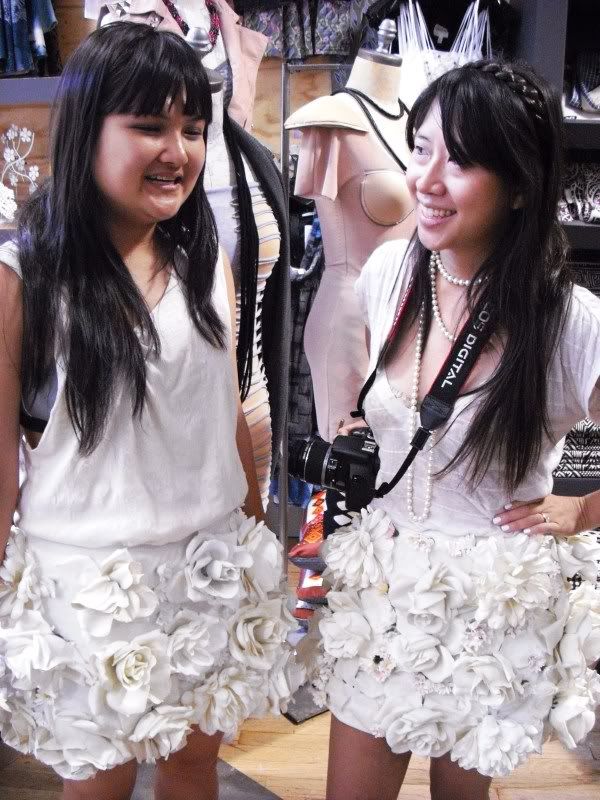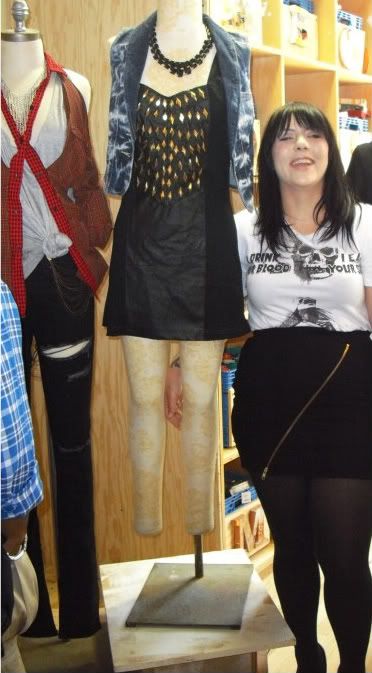 Here are a few of the DIY extraordinaires !
The
Six Six Sick Girls
wearing their flower DIY Skirts and Jeralyn from
I'll Wear Any Color As Long As It's Black
near her studded DIY dress.
It was a fun time over all,we felt a bit snubbed though because we were the only ones who didnt get a gift bag . But oh well, we weren't in it for the goods.
Here is a Song
Too Indie for Urban Outfitters
out of my private collection of "Music for Music Snobs" that i have decided to share with you .
The Cultural Decay-Brave New World
link found on Raven Sings The Blues
Reminder : If you have entered the giveaway and would like another entry

write

ONE

at the top of your comment and you will have a second entry . ( this will continue for every post i have until the 26th. every new post is another chance for an entry )